Global Bins Ltd have carried out extensive research into the Wheelie Bin Industry worldwide. Our findings indicate that there are over 90 million waste receptacles on the streets of Ireland and the U.K alone. Some householders have up to five wheelie bins in order to separate their waste.

---
The average householder will have on average three wheelie bins to dispose of the following:
Mixed Re-Cycle

General Waste

Garden Waste

Food Waste

Glass Re-Cycle
---
Whilst our research demonstrates that householders are determined to recycle more, (which is fantastic), it does however bring with it, its own set of problems and challenges which unfortunately result in having more and more bins outside their homes!
The Solution!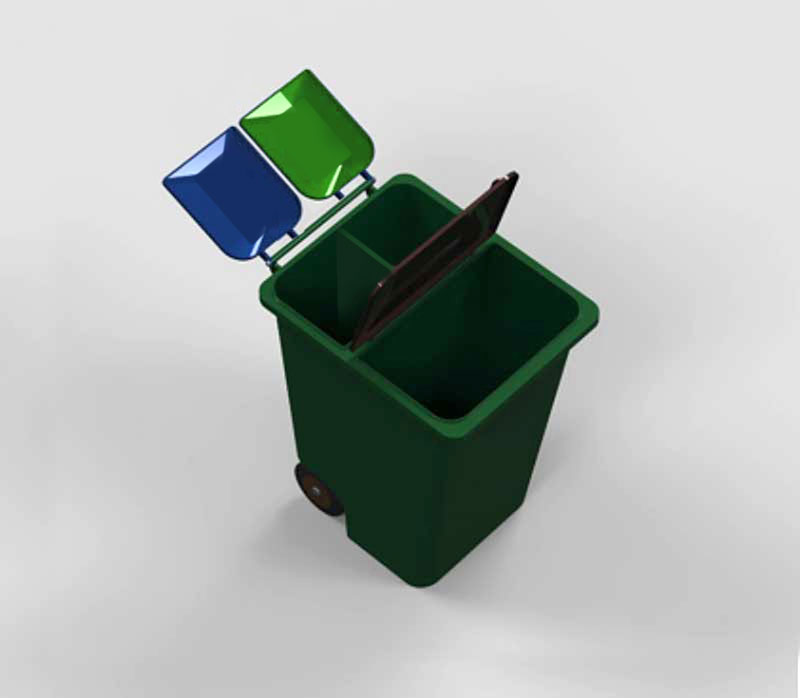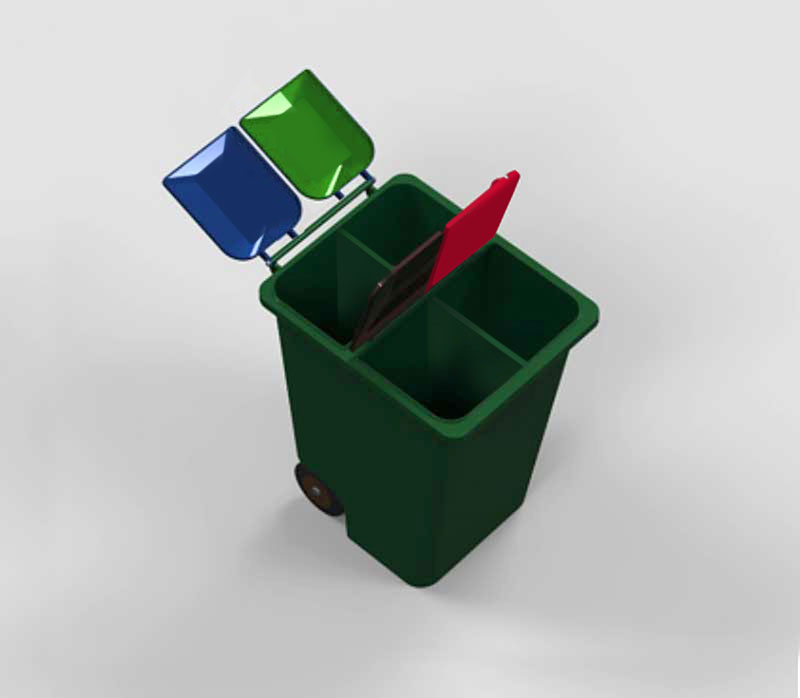 The new concept is a wheelie bin of 360 litres, sub divided to allow for different waste streams to be recycled, each waste stream with its own lid and closure. This unique design is not only more convenient for the householder, it reduces costs, it is better for the environment and due to its patented release mechanism will work with existing bin lorry systems.
This new bin will have the capability to have several compartments which will allow for multiple waste streams to be collected from one single bin.
Our existing Global Bin 360 model shows the bin split into two compartments. Global Bin 360 can also be adapted to be divided into additional compartments if required.